Upload the patient and order import template
Last updated
Role required: Organization administrator
To upload the patient and order import template:
From the Administration menu, select Patient and order import.
Click Import patients.
Click Browse for file and select your file.
From the Importing patients from list, select your system.
Under the Assign details to uploaded patients section, select the details shown in the graphic below from the list(s).
Click Import.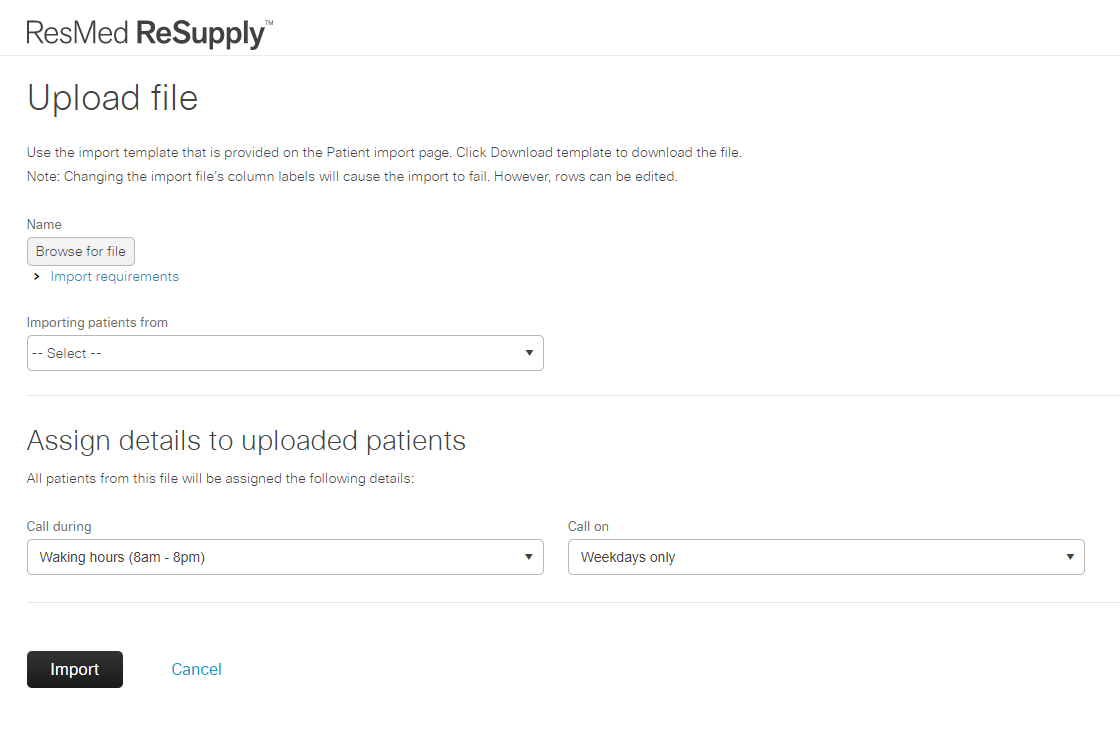 Import requirements:
1. The uploaded file must be a Microsoft® Excel (.xlsx) file.
2. Uploaded files cannot exceed 20 MB.