Access a patient's profile
Last updated
Role required: Resupply user
You can access a patient's profile to review personal information, supplies and work items.
Access a patient profile
To access a patient's profile:
From the Patients menu, select All patients.
Use your preferred option from the search criteria list to search for the patient.
In the Name column, click the patient's name.
Select any of the applicable options from the list.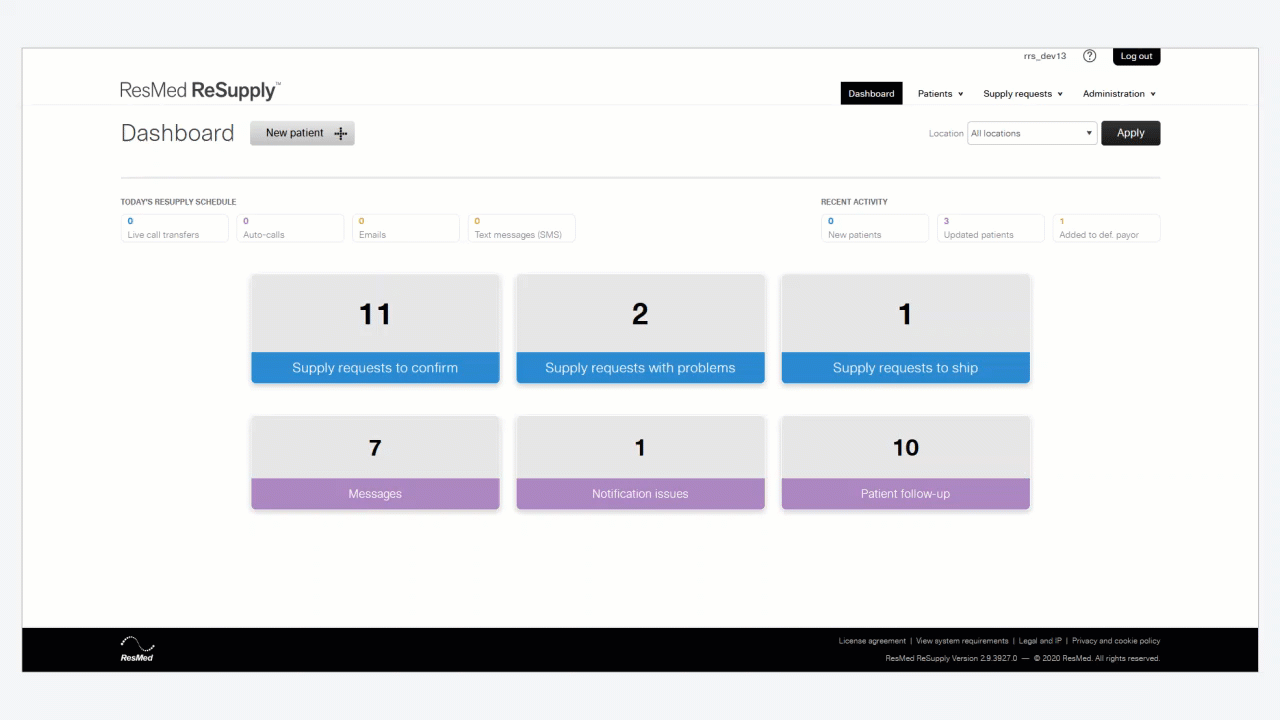 Patient profile tabs
Each patient profile has the following tabs: