Enable live call transfer
Last updated
Role required: Organization administrator
Before you can assign live call transfer to your patients, you must enable it.
Enable live call transfer
To enable live call transfer as a contact method:
From the Administration menu, select Organization details.
At the bottom of the page, click Edit.
In the Call schedule section, select Live call transfer notifications.
Click Save.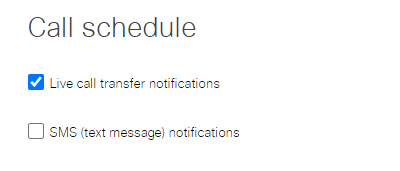 Once you enable the functionality, you can assign live call transfers to your patients.