Reset patient portal access
Last updated
If a patient changes their email address and they want to use the new email address to access the patient portal, you will need to reset access and update their account.
Reset patient portal access
From the Patients menu, select All patients.
Search for the patient using the preferred option from the search list criteria.
Click the patient's name in the Name column.
Select Patient details.
In the Contact information section, click Edit.
From the ResMed ReSupply patient account list, select Delete account.
Add the new email address in the Email field.
Click Save.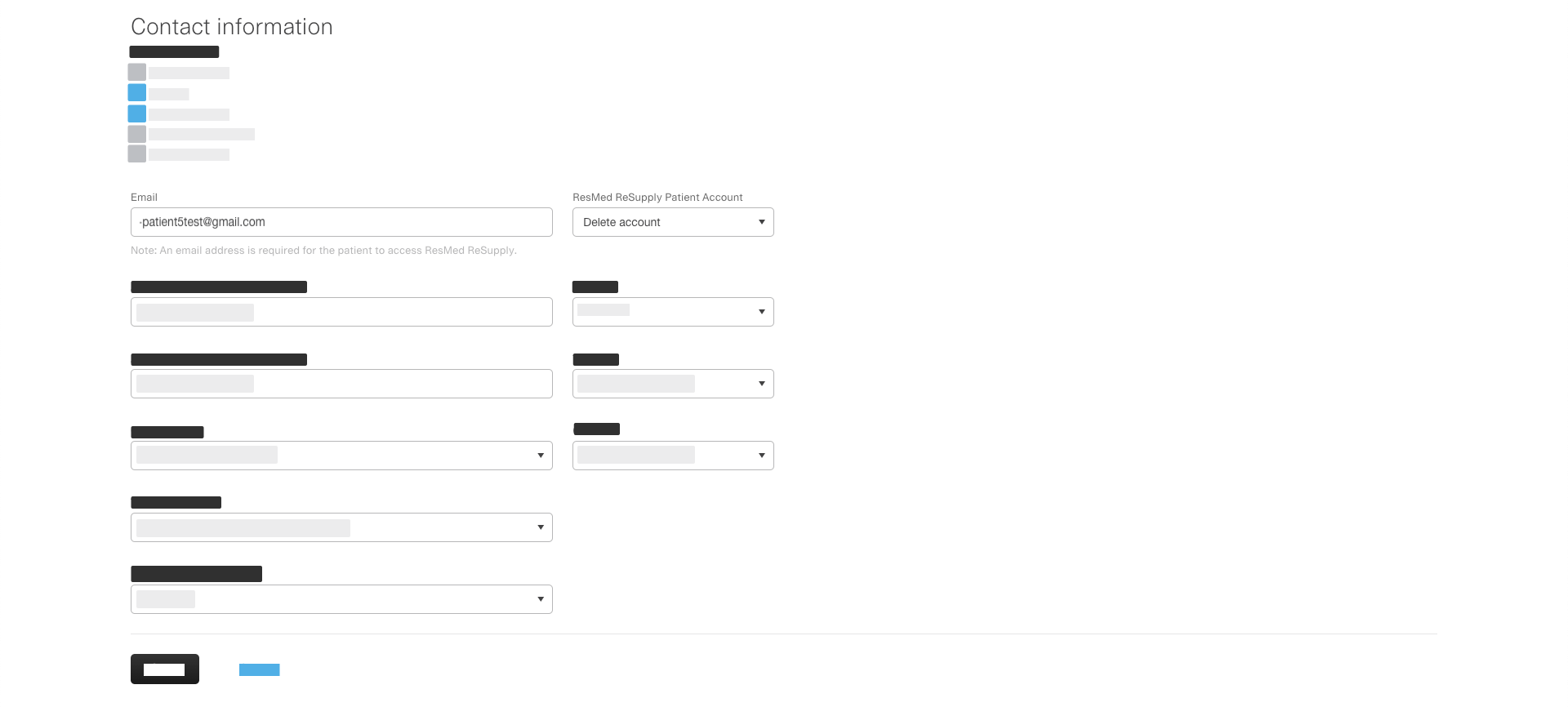 Once you save the changes, the patient must re-activate their account using the new email address.
Note: Resetting a patient portal account does not delete or remove the patient's supply history and profile settings.