March product updates
Last updated
We are excited to share with you our latest platform updates.
WHAT'S NEW
Assign supply requests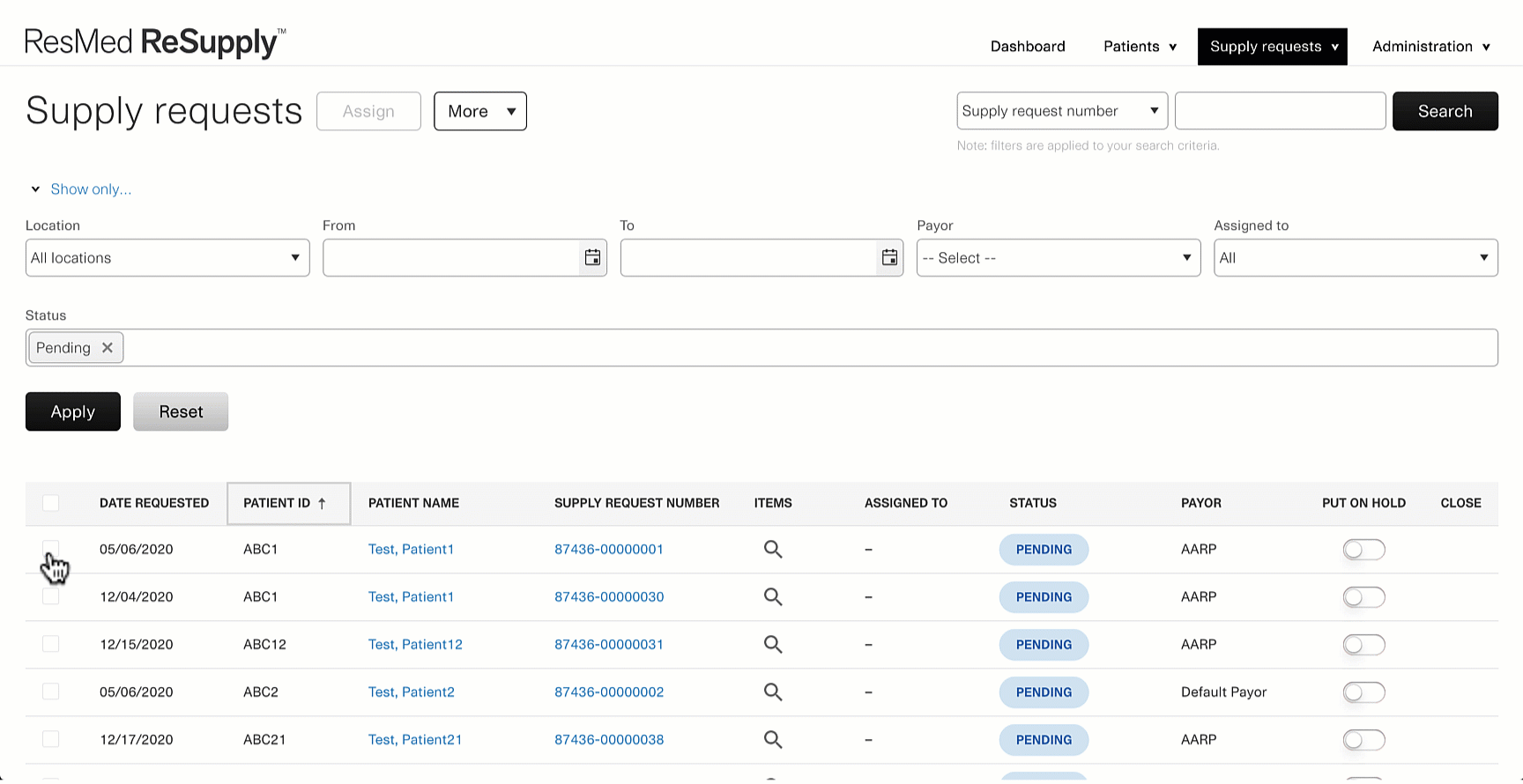 HME users can assign supply requests to other active users within their organization.
Assign multiple supply requests to a user from the supply requests list page or in the supply request
Filter the supply request list page by assigned user
Check-out our article on how to assign supply requests to learn more.
WHAT'S IMPROVED
Patient import tool enhancements
When importing a patient list, a patient's next outreach date is no longer affected by device-related supplies that have HCPCs codes beginning with "E."
Improved security features
We have added an extra layer of platform security enhancements to protect patients, HME users, and internal users from outside threats. These enhancements include NEW:
User authentication checks
App control protocols to block malicious activities
We loved to hear your feedback! If you have ideas or suggestions, share them with us at resupply@resmed.com.